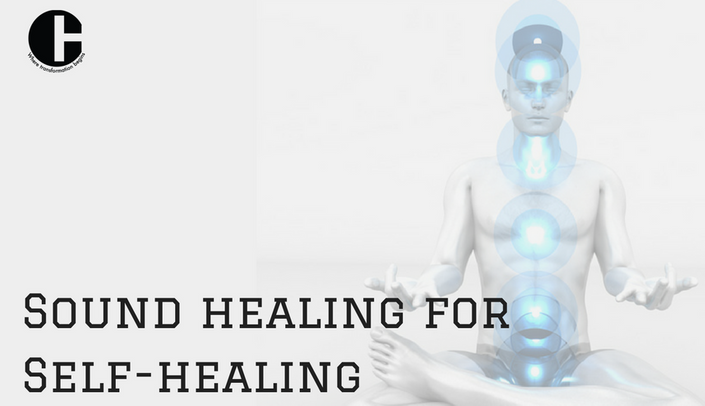 Experience The Incredible Freedom Of Health In Days, Without Drugs Or Overpriced Treatments.
Reduce stress, Improve Intelligence and Live the Happy and Healthy Life you deserve!
Watch Promo
Are you ready to become a healthy and happy person?
Are you completely done with feeling out of energy, out of clarity, out of happiness? Maybe you even have physical pains or other health issues that keep you from living your best life.
If you find yourself regularly feeling angry, sad, depressed, worried, critical or victimised, know that those feelings have a profound impact on your overall wellbeing.
You see, all health begins with a peaceful state of mind.
A mental imbalance can cause your body to become unbalanced.
But guess what? You can heal yourself and move your body from a state of imbalance to a state of balance. Think about how that will feel. How would you feel if you were free of pains or worries or anxiety or depressions? How would you feel if you could take on the world without any fear or hesitation?
You can change you know. Actually, it is easy.
All you need is sound.
The human body is like an instrument that needs tuning. And the tuning can be done through sound.
Do you know that sound carries energy and it can transform the individual for good or bad. Because sound can change the molecular structure of any object with its vibration. This Vibration rearranges the atoms in that object and thats how the molecular structure is changed.

The sounds you hear on a daily basis affects your heart rate, digestion, elimination, fertility and nervous system. Of course it depends on whether you are hearing healing sound or harming sound.
Sound has been used as an important tool for self-healing all the way back to ancient times. This is a technique that is done in every culture around the world. I have picked the best and most effective practices of those cultures and combined them into this Sound Healing Course.
You now have the unique opportunity to learn these Sound Healing Techniques and transform your life!
In this course you will learn about the theory behind Sound Healing.
You will learn how to take control of you physical, psychological and mental health and be a healthy and happy person!
What's INCLUDED in the COURSE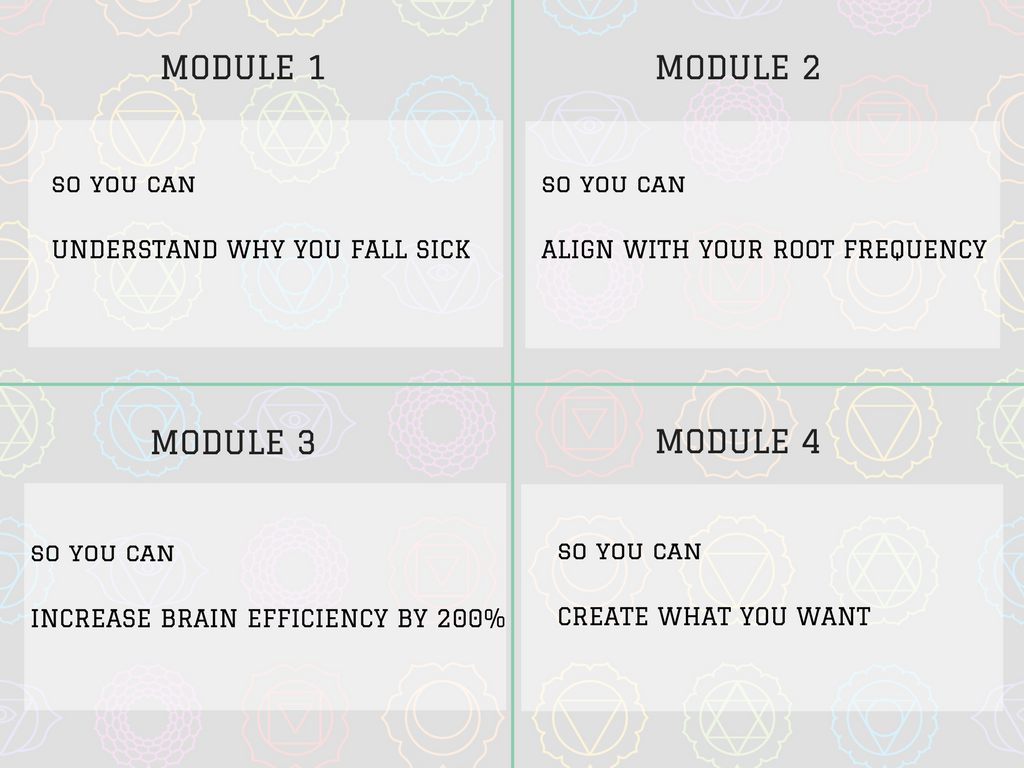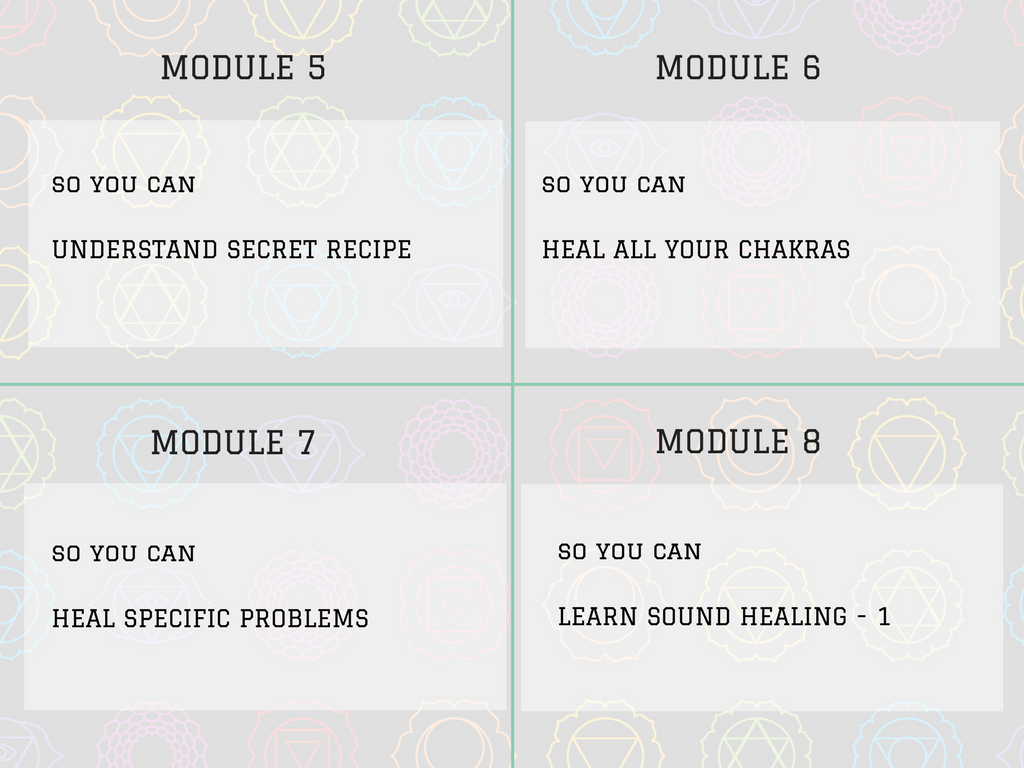 By the end of this course
You will have learned how to self-heal using sound and be able to change your life from ' 'meh' to 'yeah'!
You will have learned why you fall sick, and how to avoid it!
You will have learned the basic and advanced principles and techniques of sound healing, giving you a powerful tool to improve your own physical and mental health
You will have learned the six healing sounds and how to use them for self-healing so you can activate your chakras and be healthy without much effort
You will have learned to align your body and mind to the universal frequency giving you the feeling of effortless ease all the time
You will have learned how to improve the efficiency of your brain by 200% helping you to get more done in the same time span
You will have learned how to balance your aura and chakras using chakra tones giving you energy and peace of mind
It is time NOW for you to HEAL from within and create a life for you that works and supports you in achieving your GOALS!
But wait, there's more!
This course includes:
8 Special Music Tracks Tuned to each of Your Chakras and three brain efficiency frequencies.
There are music tracks which are created specifically to balance your chakras. All you have to do is listen to them through your Headphones. How simple is that ?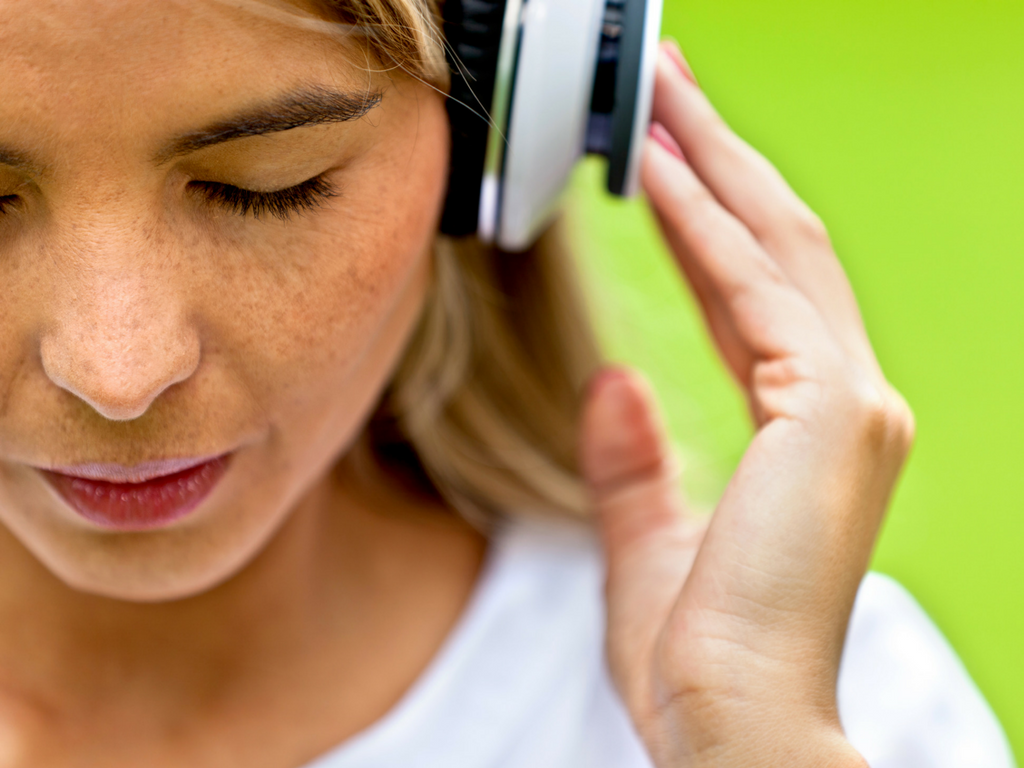 Sound energy is enormously powerful and profound. Imagine the ability to rearrange the structure/ molecules of a problem or situation just by creating that right sound with the right frequency?
Just Imagine every morning you get up and put on your head phones and listen to the tracks and your chakras and balanced and You feel fresh energetic and ready to take on your life.
Realise how the quality of your life will change, when you reduce the stress, become calm and increase your awareness through the use of certain tones!
Imagine you can wake up in the morning, put on your headphones and listen to beautiful music that will leave you full of energy for the rest of the day.

It really is that easy.
Get Started Now, with 30 days 100% Money Back Guarantee !!
Not convinced yet? Here's what other people had to say about my Sound Healing Course :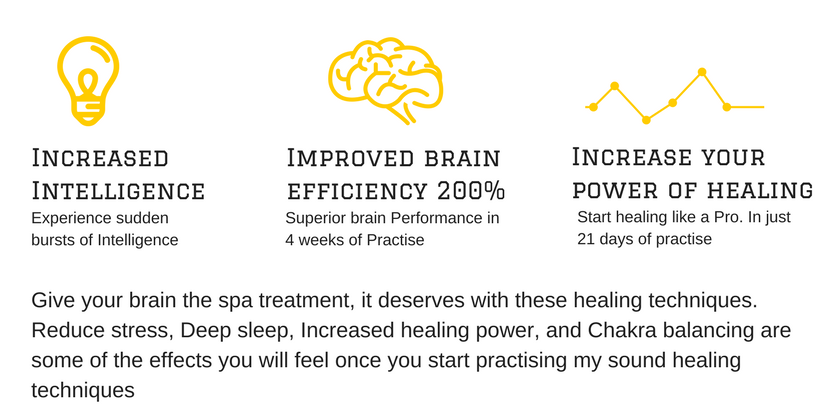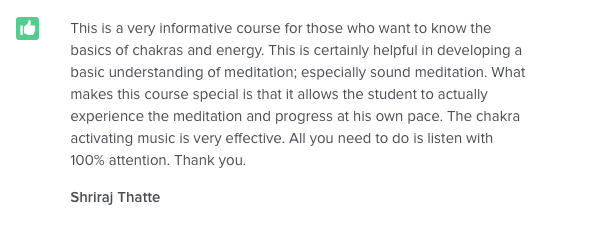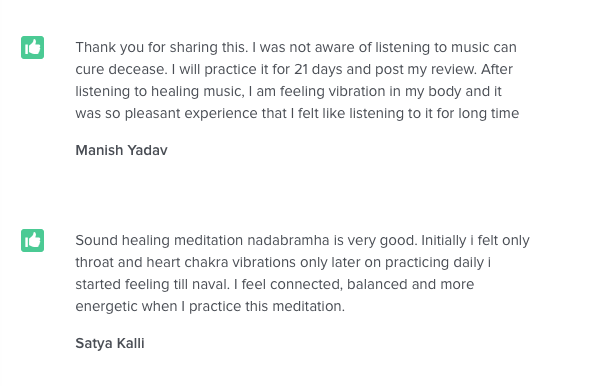 If you are wasting Time and Money on expensive therapies which treat only symptoms and not the root cause of your health problem then this course is for you.

Your Instructor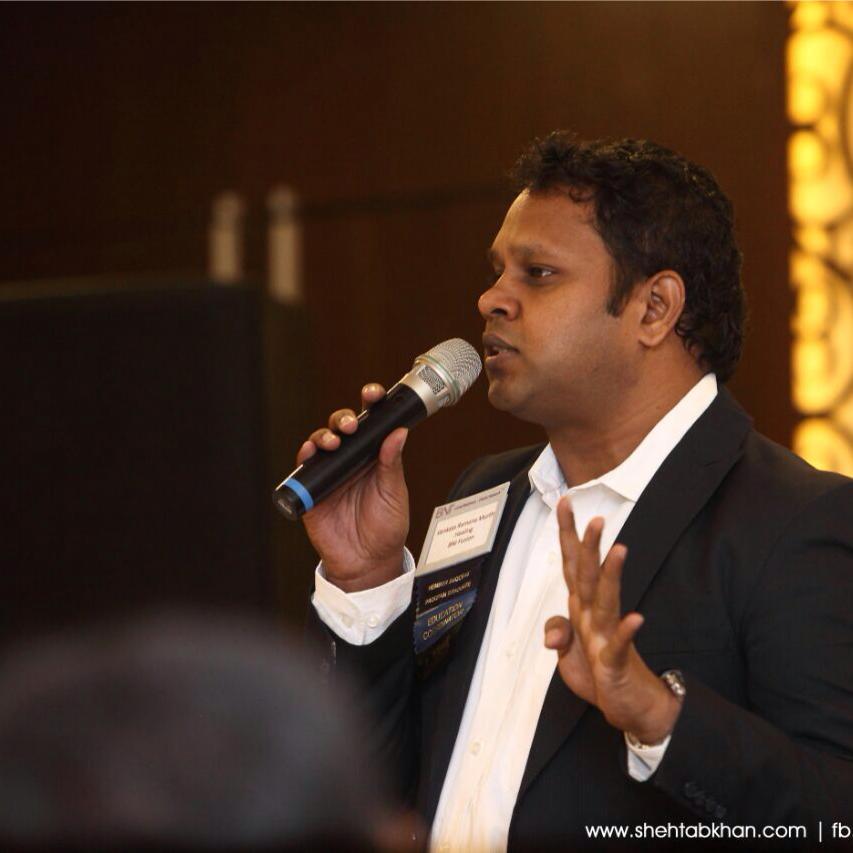 Hi, I am Venkat, an MBA graduate, founder of Chakra-Healing, Spiritual scientist, Karma healing expert, Dissolver of your EGO, a freelance artist and a human-being :). I synthesize new techniques with ancient secrets to create miracles on a daily basis such as weight loss, curing diseases, shrinking tumors, reversing diabetes, ending decades-long body pains and so on.
I have spent the last 15 years exploring energy, the mind and various forms of meditation. I have learned and practiced many forms of meditation, varying from watching the breath to physical movement to laughter.
What can I do for you?
Over the years, I worked with many masters (both physical and astral) from many different traditions and applied what I learned from them in to the creation of Chakra-Healing.
Chakra healing moves energy blockages and false identities with stillness and awareness. Through the use of various techniques, I work with each person to "Let Go" of their trapped emotions including stress, anxiety, depression, addictions and obsessions.
As acquired/created beliefs, traumas and energetic "pollution" release, the mind naturally quiets and mental clarity increases. Healing happens only when YOU take 100% responsibility for your behavior, attitudes and beliefs and are willing to change them.
When not working with private clients, I am involved in creating and developing problem-solving products, making music, running marathons and playing cricket and badminton.


Course Curriculum
Module #0 Lets dive in to the class
Available in days
days after you enroll
Module # 1 Scientific Research
Available in days
days after you enroll
Module #2 Align to your Root Frequency
Available in days
days after you enroll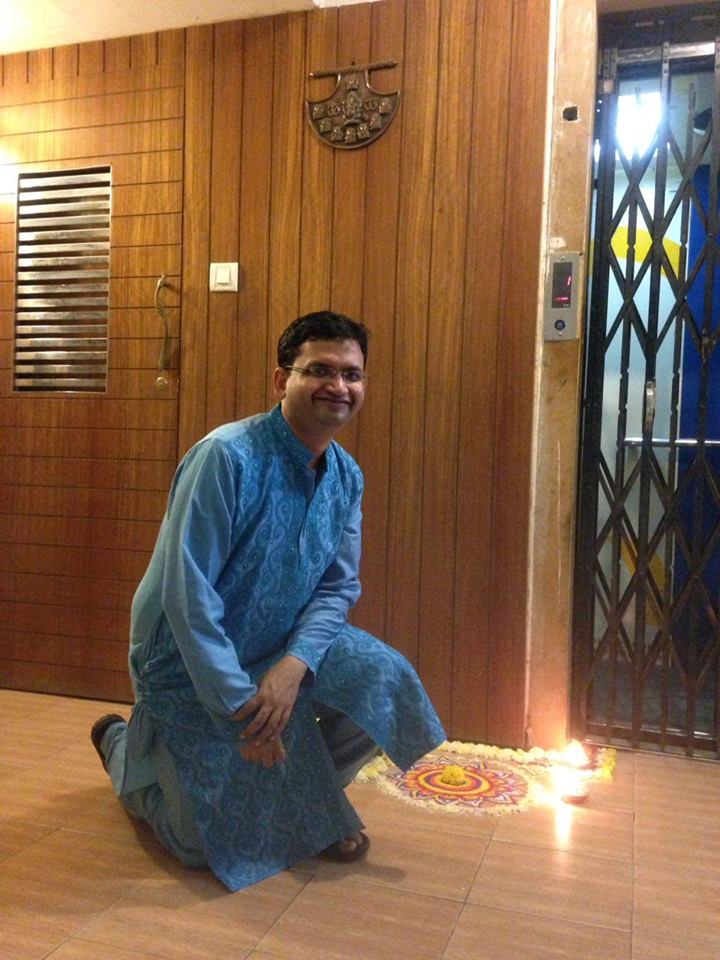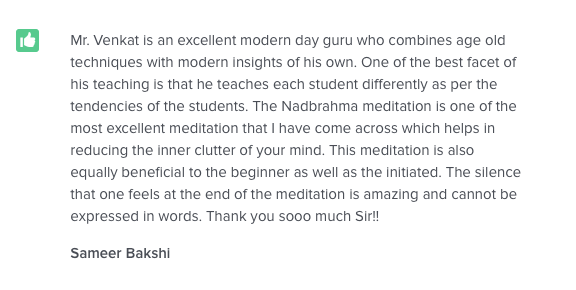 Frequently Asked Questions
When does the course start and finish?
The course starts now and never ends! It is a completely self-paced online course - you decide when you start and when you finish.
How long do I have access to the course?
How does lifetime access sound? After enrolling, you have unlimited access to this course for as long as you like - across any and all devices you own.
What if I am unhappy with the course?
We would never want you to be unhappy! If you are unsatisfied with your purchase, contact us in the first 30 days and we will give you a full refund.