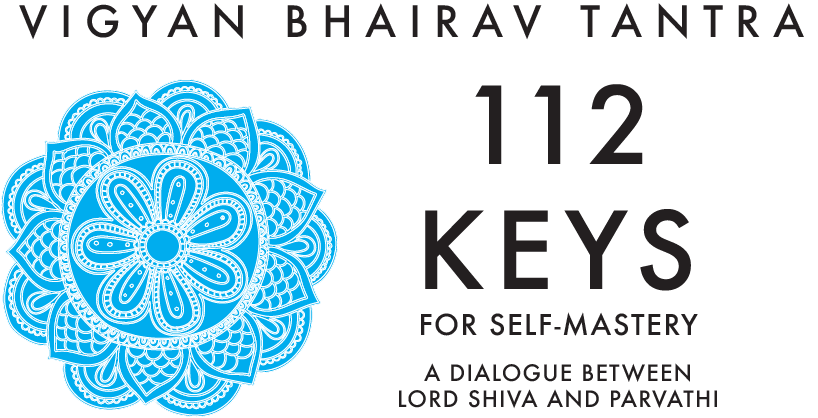 Is your meditation practise helping you to overcome your struggles and suffering ?
Would you like to control you conscious, unconscious and subconscious minds and achieve success in all areas of your life?
Have you been searching for happiness in the wrong places and like to experience true happiness?

If you answered YES to any of the above then read on...
This course is based on Lord Shiva's 5000 year old discourse on 112 techniques of self mastery. The concept behind this course is to show you how ordinary day to day situations can help you transform yourself.
This course is based on the questions Parvati asked Lord Shiva. She wanted to know the secrets of universe, self and atman. Not that she is not aware of the secrets but she is so compassionate that she wants you and me to know those secrets and apply them in our daily life and get out of our sufferings.
These 112 keys are the oldest and most ancient techniques available as of now. These techniques show you how to reach GOD. This scripture belongs to a form of TANTRA called Kashmir Shaivism. Their philosophy is non dualism
Although these 112 keys mainly help you in enlightenment, the way they transform your ordinary daily life in to a happy healthy and blissful life is beyond your understanding.
These sutras or keys are for everyone, for the past and the future human being. These keys cover every type and nature of the human being. There will be one or set of techniques which will be for you and you will only resonate with them. They are your map to your destination. Every meditation technique available today is derived from one of these sutras or keys.
Although these keys were written in ancient times, they contain a great deal of practical wisdom to be applied in your daily life.
This course addresses an issue most fundamental to you, which is the search for eternal or true happiness. It is not known as to who exactly received this knowledge from Shiva and Parvati. But whosoever has received ensured that the techniques are documented and preserved.
The best part is that Kashmiri pundit never bothered to put his name under these teachings, may be he thought these teachings are beyond name and form.
Lord Shiva explains Parvati that the reason human beings suffer is because they are searching for happiness in the wrong places. He explain further how to move beyond pain and pleasure. The siddhis that one can experience when practised and so on.
It doesn't matter what you seek in life, it is not possible to achieve that without controlling your mind. These 112 keys do exactly that, they teach you to take control of your unconscious and subconscious mind dissolving your karma like salt dissolves in water.
There are some beautiful techniques given by Lord Shiva in this conversation that have the ability to awaken your sleeping consciousness. So far everyone wrote about these techniques, but never showed them how to do them and what to do if there are any obstacles on the path.
This is exactly what my course will do. It will not only show you how to do these techniques, but explain the secret meaning behind those verses given in the scripture. Then hand hold you in your practise and ensure that you cross the line.
Because your success is the success of my course.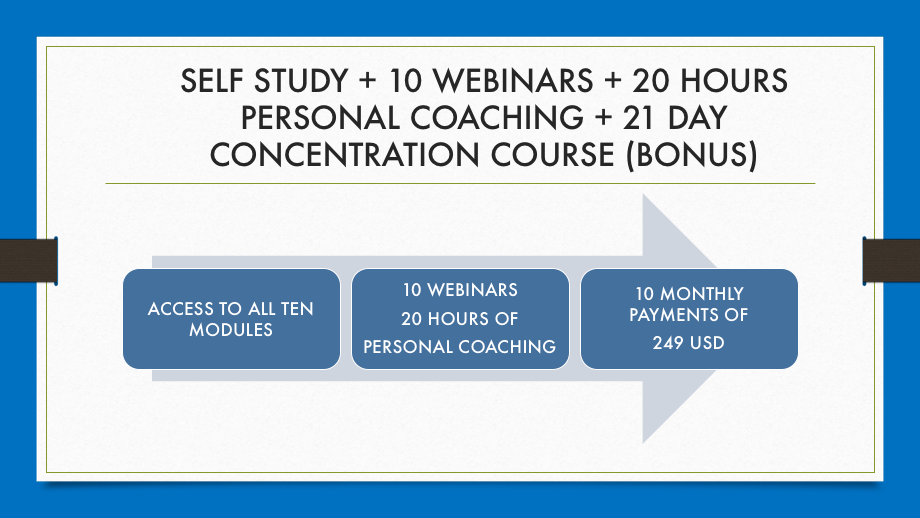 Your Instructor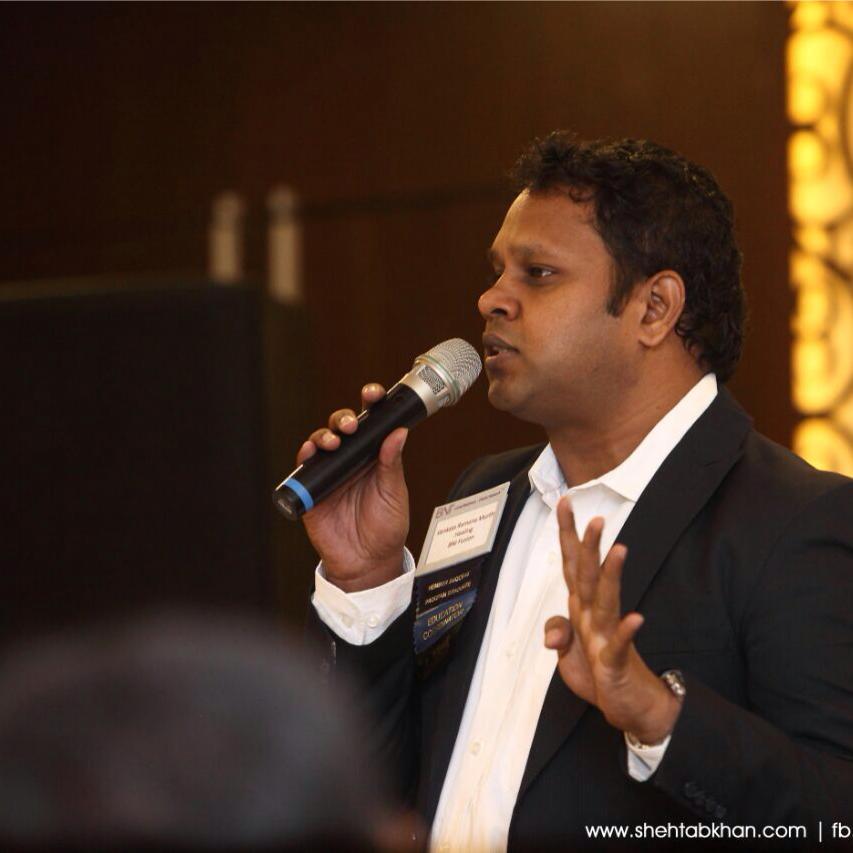 Hi, I am Venkat, an MBA graduate, founder of Chakra-Healing, Spiritual scientist, Karma healing expert, Dissolver of your EGO, a freelance artist and a human-being :). I synthesize new techniques with ancient secrets to create miracles on a daily basis such as weight loss, curing diseases, shrinking tumors, reversing diabetes, ending decades-long body pains and so on.
I have spent the last 15 years exploring energy, the mind and various forms of meditation. I have learned and practiced many forms of meditation, varying from watching the breath to physical movement to laughter.
What can I do for you?
Over the years, I worked with many masters (both physical and astral) from many different traditions and applied what I learned from them in to the creation of Chakra-Healing.
Chakra healing moves energy blockages and false identities with stillness and awareness. Through the use of various techniques, I work with each person to "Let Go" of their trapped emotions including stress, anxiety, depression, addictions and obsessions.
As acquired/created beliefs, traumas and energetic "pollution" release, the mind naturally quiets and mental clarity increases. Healing happens only when YOU take 100% responsibility for your behavior, attitudes and beliefs and are willing to change them.
When not working with private clients, I am involved in creating and developing problem-solving products, making music, running marathons and playing cricket and badminton.


What is Included in your Course ?
This course will have 112 Videos for 112 Meditations for self-realization. These will be divided in to Ten modules. Each module will have Eleven (one module will have 12 meditations) meditations. All the Videos are yours for a life time. You can refer to them anytime you want. You can download them also.

Each week you will have access to one Meditation video, giving you sufficient time to practise and understand.
After each module(4 weeks) there will be an exclusive webinar of Q&A to discuss the doubts of the students. Which means there will be a total of 10 Live webinars in the entire course to facilitate and help the students move to a higher level of Transformation.
Each live webinar will be for ONE hour answering every question and doubt related to that module. Which means I will be there hand holding you in this process.
If you need my personal coaching in these techniques, you can book time with me for two hours for every module till you finish the course. This is not a group coaching but personal one-one coaching to help you in understanding and practising the meditations. That is my commitment to you.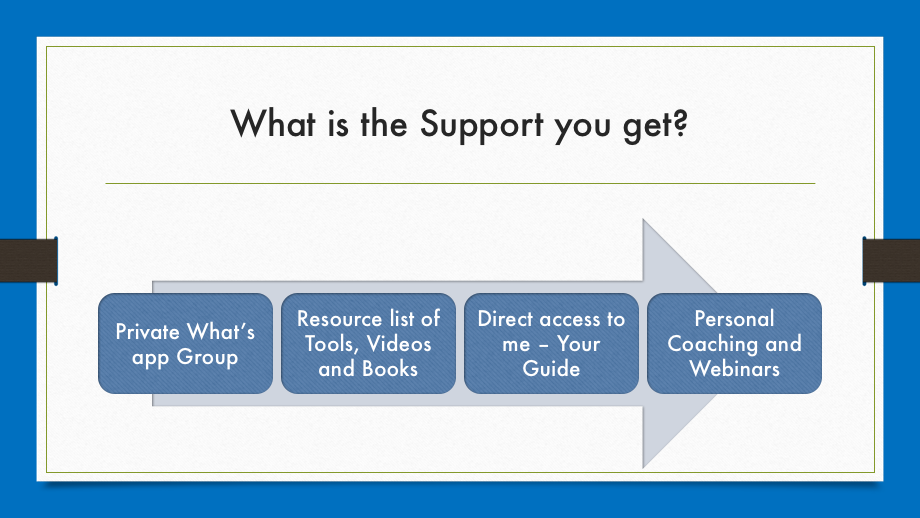 Details of Module : Each Module has Ten Lessons/Meditations
Module 1 Mastering the PRANA
Module 2 Techniques for Centering
Module 3 Past is a Dream
Module 4 Looking Methods
Module 5 Healing
Module 6 The Spirituality of Sex
Module 7 How to be a Witness
Module 8 Light and Meditation
Module 9 Death to Deathlessness
Module 10 The Transformation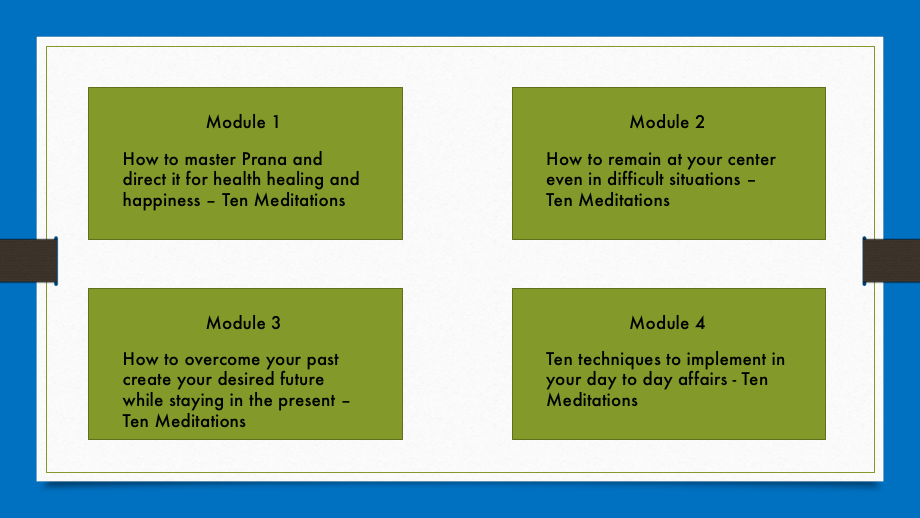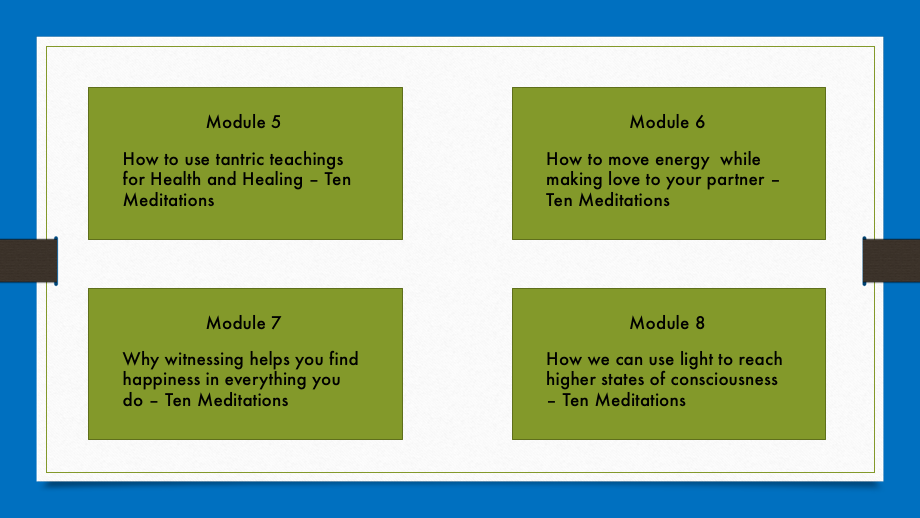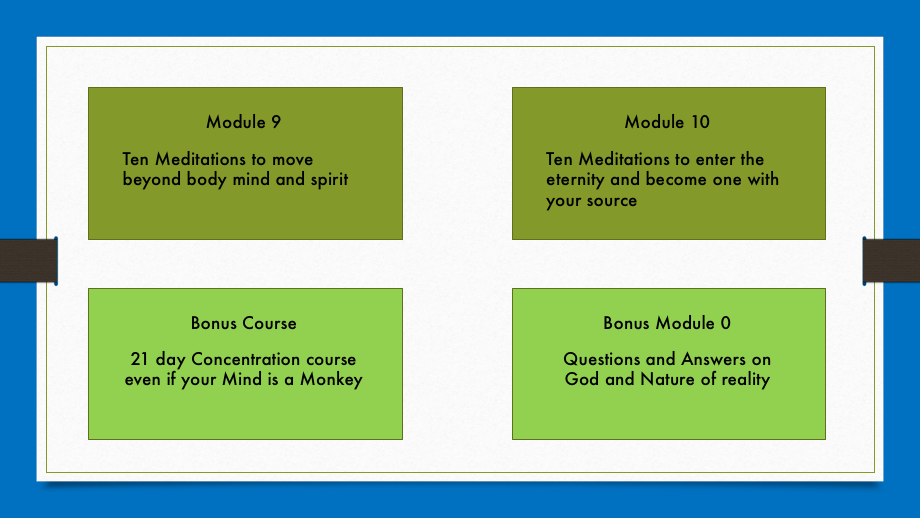 This course is for you if,
1. You want to start Meditation the right way. You see, the meditations out there in the market does not suit everybody, and If you practise some of them without proper guidance and help, you will end up having more problems than before.
2. You are practising meditation for the last two years or so and have not seen any progress or there is very little progress.
3. You have tried every technique and tool of meditation but still struggling to control your mind and unstoppable thoughts.
4. You want to know the nature of reality or what or who is GOD and you can't find the right answers.
5. You want to know, why this world exists? What is the purpose of your life on earth?
6. You don't know that you must never do these three breathing meditations which can create psychological disturbances in your life?
From the above description of the course, you must be smart enough to understand that this program is not filled with spiritual jargon or fancy words. This course is packed with practical techniques, that you can actually do without any restrictions.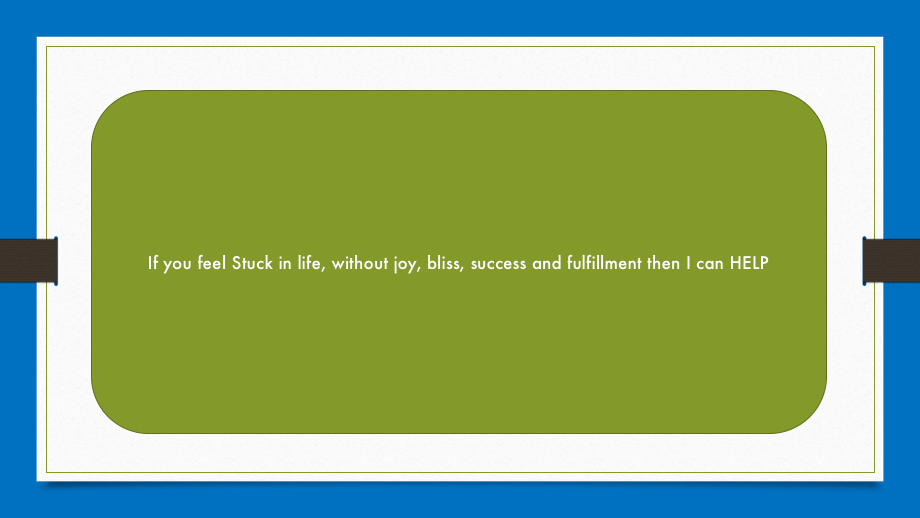 Course Curriculum
Module 2 : Centering Techniques
Available in days
days after you enroll
Frequently Asked Questions
When does the course start and finish?
The course starts now and never ends! It is a completely self-paced online course - you decide when you start and when you finish.
How long do I have access to the course?
How does lifetime access sound? After enrolling, you have unlimited access to this course for as long as you like - across any and all devices you own.
What if I am unhappy with the course?
We would never want you to be unhappy! If you are unsatisfied with your purchase, contact us in the first 30 days and we will give you a full refund.